We have arbitrarily decided that you all have until MIDNIGHT TONIGHT (i.e. 12:00AM on October 6, 2010) to submit your Hair Team.
you can do that here.
We have 155 entries and will accept no more than 45 more. . .literally because we can't accept more than 45 more without setting up another form.
We used a free service because we're cheap. Deal with it.
This might make us less cheap though: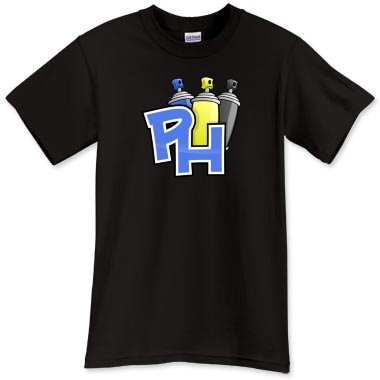 That's right, you can now officially buy PH things, because I mean, you know you want to.
We are receiving money from the sales, but we also generally keep track of all of our income and ensure that every cent we make from these things goes DIRECTLY back into the site–whether by using paid services instead of free ones to deliver you content, or by just going out and buying shit for our readers, which, as many of you know, we tend to do.
We also buy Ann things like Dan Carcillo Flyers t-shirts, which is extremely necessary, since she's basically the only reason we're still alive today.
Essentially, we feel that if you have money to blow and want to give us a couple bucks, that is great, and we'll probably use it to send you free things at some point down the line. What we don't spend on shit throughout the season will go to a major prize package for the winner of the Hair Leauge.
Most importantly, we are also selling officially licensed Louisiana Muskrats merchandise. We have accessories, such as totes and water bottles:

And essentials for daywear: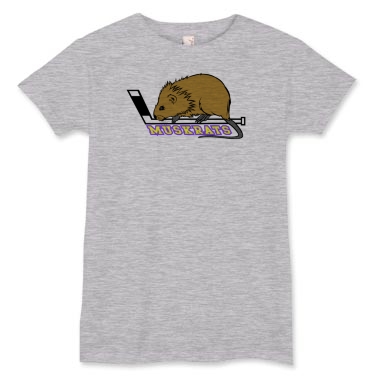 We are in fact working on making sherseys so you can support Pontus Helge and other non-fat-non-goalies from the original Louisiana Muskrats squad.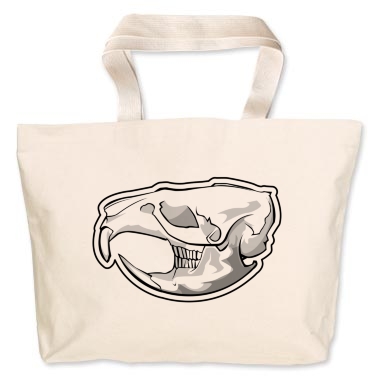 The Muskrat skull is really the jewel of our iconography.
We have two stores for you to browse. One is at Cafepress because they offer a wider variety of items, and one is at Printfection because Cafepress are dirty whores and expect you to give them $7 a month so you can have multiple t-shirt designs:
PRINTFECTION
CAFEPRESS
Pick your poison.
In other news, this:
Defenseman Kris Letang took the route of comfort. The one thing he dislikes about his routine is the time it takes to put on his gear, so he wants to go high-tech.

"I would like a uniform that would be all one piece, with the pads inside, and you could zip it up and it would [cling] to you," he said.
Someone analyze this Freud style. whole article here.
Season preview goes up tomorrow. We will lay down the law.
GO PENS.