For a home opener that the Pens managed to win, this sure was a silly production. We're putting the Pens and the Panthers On Notice until they can figure out how to play a game that makes more sense.
Honestly, it wasn't so much that we won. We combined individual efforts to Suck Less Occasionally.
But we won, so I have to give awards. Let's hope I don't fuck it up.
FEWEST EXPLANATIONS


We are first treated in the Pens' official photo coverage of the evening to this extremely flattering picture of David Booth (?).
Again: we have no idea why our home opener is against the Panthers.
But we'll roll with it. It's been a beautiful workday. We're still sleepy with the long weekend having snuck out on us. But we'll allow it.


We had to deal with some intense pregame light show and ceremony with strobes and shit. Here, Richard Park ominously foreshadows the evening's result. We have learned not to ask questions.
MOST BEAUTIFUL TIE


Between Gene and Sid, who would you choose?
We chose Gene, independently. Sid's tie was described by Pensblog's Derek as "questionable." We have to respectfully disagree and find that the bold striping compliments his personality and presence. But this isn't an episode of What Not to Wear.
Still, why do none of the ladies on the glass have jerseys on? Serious concern.
MOST SUBSEQUENT CONFUSION
In the same sequence, we find out that the Panthers coach is Kevin Dineen.


According to the AP and Getty, both of these photos are Kevin Dineen.
Will the real Kevin Dineen please stand up?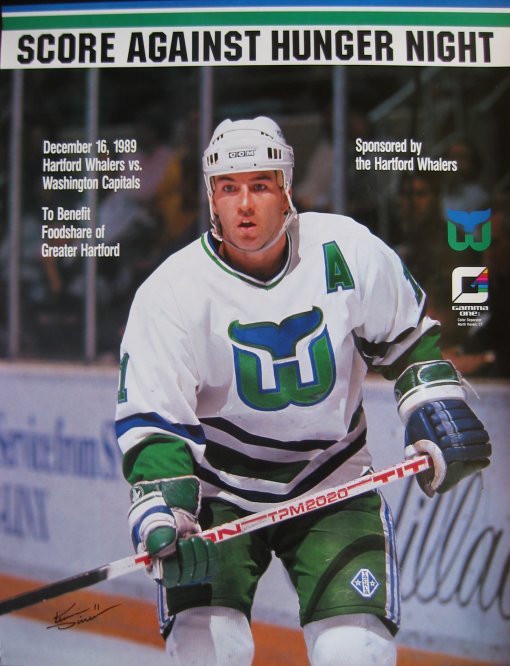 there you are, Kevin.
Do you have any idea what the hell is going on here?
No?
Well, I guess we're in this together.
QUICKEST BREACH OF TRUST
Before you know it, Kris Letang took some weird penalty. It was looking to be one of those nights. Pens killed it.
The Florida Panthers' best power play strategy is to put Versteeg in front of the net. We wouldn't trust Versteeg to shut the screen door properly, let alone become a screen. Or deflect a compliment. But the Panthers are on top of this shit.
Sean Bergenheim almost scored after using some of his patented voodoo Penguinkiller magic. Suddenly, it feels like last season all over again. No Malkin, no Sid, no chemistry. And every time we look at Kevin Dineen, we get Brass Bonanza stuck in our heads.



MOST ACED CHEMISTRY TESTS
This goes to Joe Vitale, who flips a beautiful puck in front of the net, and Pascal Dupuis goes after it.
He gets it past Theodore, who looks shockingly similar to Chris Osgood in the 2008 playoffs as he flops gingerly to the ground and rolls about a bit.


shortly before the goal is scored. Identify the fear in this photograph. It's coming off Dupuis' stick.
And we get a great, classic Pascal Dupuis photograph out of it:


Perhaps not all hope is lost.
Perhaps this is a mountain we can climb.
Fleury makes a Jesus Christ reach-behind save that nobody bothered to photograph, and we get out of the period alive. No surprises.
PERIOD THAT WAS MOST LIKE A TANGO BETWEEN DOOMED LOVERS
For some reason, I start my notes for this period "Theodore looks like he's at a discotheque."
Some stupid boarding penalty leads to another PP for the Penguins, but they don't get anything done on this one, either, despite the fact that Niskanen actually did something awesome to keep the puck in on a clearing attempt.
We continue to fail to understand the New Panthers. Joe Vitale makes another awesome setup to Matt Cooke driving the net like a boss, and we think we've figured out how to beat Theodore: get him to try to move.


However, we are subsequently teabagged by Sean Bergenheim (AGAIN!!!! I THOUGHT I TOLD THAT BOY HE WASN'T ALLOWED TO COME OVER ANYMORE) and Marcel Goc scores:


We're not sure that Marcel Goc isn't a character that they wrote out of Beauty and the Beast. Someone with Disney connections needs to do research and confirm. Send findings to us via e-mail.
The Pens take a penalty, and it seems like shit is about to get evil real fucking fast, with Bergenheim and his ballsack lurking in the corners.
But then Richard Park flies in and ATTACKS. 15th career shorthanded goal.



THE HAPPIEST.
So right now it's like 3-1.
Park's goal stands as the game-winner, since Tomas Fleischmann gets all up in our business shortly after the Panthers PP is finished sucking about as bad as ours does at the moment.
Then, quite suddenly, for insurance:


James Neal.
The Pens are on the PK for the final 1:45 of the game, so they get to take free shots at the empty net, but even with aggressive 6-on-4 PKing and some diving clears, no one can get it.
Fleury tries to shoot for it at the end, but KTang gets all confused trying to protect the puck and Fleury has to run back to the front of the net after his scoring attempt pops well, well short.
Thank god we have some energy and talent to make up for the weirdness of what just happened. We love you, everyone.


PENS WON
SORRY THE RECAP SUCKS
4-2
NEXT GAME IS AGAINST THE CAPS
~~~~~~~ HELP
INDIVIDUAL AWARD: PRETTIEST
As in, other than James Neal.
Easily Matt Cooke:


The Prettiest.
ALTERNATIVE THREE STARS
#1 and #2


Sid AND the mysterious finger creeping into this frame.
#3
Probably Deryk Engelland, because we're biased.

We hope that reality adjusts itself shortly.
GO PENS.