Ahhhhhhhh the Jets.
Something has to make us care about these games. Luckily the universe knows that and tries to make it easier for us.
An 8-5 game on a Saturday afternoon?
Thank you, oh generous Hockey Gods.
It doesn't even matter if we rock out all night and wake up at noon tomorrow.
And so we shall.
WORST PARTY PLANNER


The Pens geared up for this game by eating low-cal multigrain tortilla chips with an organic corn salsa and playing Guitar Hero (Rocks the 80s edition, of course.) They were pumped up, not to mention the most wholesome nerdz on the block for the afternoon.
The Jets, however, were choosing to go the other direction. We don't judge them – the Pens have had pre-game preparations that involved moonshine, peace pipes, and some of the healthest call girls this side of the Allegheny. Sometimes it's worked, sometimes it's backfired, but almost every time it was, in Jordan Staal's misguided attempt at using a 'retro' cultural descriptor, "tubular."
But then again, we're good at pretty much everything we put our minds to.
We're not saying the Jets are bad at EVERYTHING…
Bryan Little, however, was put in charge of booze.
Miettinen was on drug duty.
Mister Andrew forgot to put someone on call girl duty in his momentary haze of trying to figure out if prostitutes would like his hat-backwards or hat-forwards look.
Come on. A Finn on drug duty?
Google image "Finnish people on drugs." Some of the first results are Jesus, a family of penguins, and a Super Mario Brothers Nintendo cartridge.
God.
Where it went wrong was when Miettinen showed up in the locker room and asked Bryan Little what was going on with the booze situation.
"Dude, two words – Jello Shots"
"Awesome! Where are they?"
"I just put them in the fridge!"
"…you know those take like, two hours to set, right?"
"Awwwww shit."
Kyle Wellwood shows up. He looks around. Sees no alcohol. Sees Miettinen with twelve bottles of asprin and a cigarette. Throws a chair. This isn't going to go well.
ANGRIEST SOBER MAN IN THE ROOM
Kyle storms out onto the ice. It's bad enough that he was in Pittsburgh – everyone knows being in the city proper of Pittsburgh is depressing when you can't actually live there. Bad enough that people still think hockey fans wearing Jets gear are being "nostalgic." But then his teammates go and ruin any hope of having a great pregame? At least bring Guitar Hero and some multigrain chips, guys.
Before he can stew in his own anger any longer, he runs into a puck Tobias last touched.
His only thought as it hits his blade and redirects past MAF is "Goddamn it, if I were drunk by now I'd be laughing about the fact that his name is Tobias."


"Tobias…Fünke…GOD IT'S NOT EVEN FUNNY RIGHT NOW."
THE FASTEST SPREADING DISCONTENTMENT
Alex Burmistrov thinks he can make things better for his team. The guys on the bench are kind of sad. They were expecting bitches, hoes, making it rain, all of those fun things. Kyle Wellwood is crying. The score is 1-0 and somehow everyone looks like their little sister beat them at Kings. Unmanned.
So he starts looking for help, someone who can get the mood back up. Maybe not every Saturday game needs a pregame plan. Maybe they can just show up, warm up, and have an awesome game. It's possible!
Right?
….right?
No one has made themselves available for him, so he decides to do it himself. He can be the hero. He can do this.
He shoots and….
Cal O'Reilly is there. Puck deflects.
Cal is stunned.
MAF is stunned.
So are we.
Alex is just as depressed as everyone else, now.
Nothing feels right anymore.


"Just keep smiling….just keep smiling…"
THE MOMENT YOU REMEMBERED WHAT GOALS REALLY LOOK LIKE
Tanger: "Haaaaay there Staalsy!"
Staal: "Hey Kris."
Tanger: "You still sore about Police Truck? Come on man, I practiced before coming."
Staal: "Haha, yeah, I knowww. I'm not mad. I could never be mad at you."
Tanger: "Glad we're in The Best Friend's Gang. You want this puck?"
Staal: "Yeah, I know! And sure, I'll take it. I see Jeffery up there, I think he could use it. Thanks buddy!"
Tanger: "No problem, man!"
Jeffery: "Hey, what's up Staalsy? How's Kris?"
Staal: "Oh, he's good, still making fun of me for Police Truck."
Jeffery: "Aww, he's just kidding! Can I get that puck? I see a place right there behind Pavelec where I can put it."
Staal: "Right there? Man, that's gonna be sick! Here ya go!"
Jeffery: "Thanks, friend!"


"Really, I couldn't have done it without my friends."
Shortly after, Malkin and Neal are laughing loudly over a salsa stain on on Neal's jersey.
They try to consider if they want to stop by a bar after the game or if they should just bring the party back to one of their houses.
They know they're one down right now, but that's just because they've been having so much fun.
Oh, hell, they might as well just tie it up right now.


"Ahhh, really, life couldn't be any better than this. Could it? I can't imagine.
Look at my teeth. I am so happy."
Everyone heads into the home locker room giggling and humming 80s tunes.
The visitor side is bleak.
GREATEST ASSIST
The Pens come out laughing some more. We're not privy to all information, but allegedly there was some intermission shredding to the tunes of "What I Like About You."
Geno and Kunitz had discussed something during the break – while everyone was having SUCH A GOOD TIME, they knew Flower had to stand by himself for large portions of the game. They didn't want him to feel left out, so they organized a little early Valentines Day surprise for him, like friends do.


"Awww, man, I think you got Flower the assist!! Come give me a big ol friend hug, buddy, that was the best."
Maf giggles. Tells his left post "Those are my friends down there." Tells the right one, "They did that for me", his chest swollen with pride. Butterflies are everywhere. In response, MAF makes a wicked save or five.
Ladd, in the mean time, starts considering swearing off hats forever.
A MOST UNFORTUNATE THING

Stapleton somehow manages one past the BFG (Best Friend's Gang.)
He sniffs the air.
He heads back to the bench.
"Guys, you know, by intermission those jello shots are going to be ready. Things might not suck all night."
WHAT FRIENDS DO
Malkin isn't going to stand for this!!!!!
Something that could potentially make his friends sad?
NOT AN OPTION.


"WE GOT A THING THAT'S CALLED RADAR LOVE
WE GOT A WAVE IN THE AIR
RADAR LOVE"
AN INTERMISSION FOR THE AGES
The Jets all run into the locker room. Kyle gets to the fridge first, throws open the door.
"Uhhh…Bryan…this fridge is full of Solo cups."
Pavelec is okay with this. "That's okay, you know, we just have to put our fingers around the edges first…"
"No, Pavey. Like, regular sized solo cups." Kyle takes one out and swishes the liquid around. It's gummy around the edges, and totally unappealing. He chugs the whole thing. "THIS IS NOT HOW A JELLO SHOT WORKS BRYAN." He throws the cup to the floor.
The other guys start grabbing them and drinking the unsettled jello matter.
Before too long, the sounds of the 80s are coming from both locker rooms. However, the 80s sounds from the visitors are more of vomiting and misplaced rage.
We understand the mixup. Remember mid 2009-season? There was a game for which Brooks forgot that you aren't supposed to put any type of wine in the freezer. The whole team ended up slamming wine slushies in their water bottles. These things happen to the best and handsomest of us.
THE MOST MIXED OF BAGS
Remember when we said it's sometimes good, sometimes bad?
Well.
The Pens are still living it up being the happiest dudes in the 'burgh. Maybe it's the snow. Some talk of building snowmen in the park floated around. There were manly hugs.


"Dudessss, I knew it would work! Could we be friends too? Like them? You think we could do that?"
"I dunno, let's try it!"
Orpik and Park start telling one another their favorite jokes. They ask the press for their opinions. When they stop for just one second to score, the press is still too busy laughing and being filled with joy to capture it on film.
We understand it.


Feel the happiness.
That isn't even the end of the awesomeness.


"Look at my teeth!"
Bryan Little, in a drunken haze, is determined to prove that his party was a success.
We're glad he got this one.
We all make mistakes.


"Awww, remember friendship? Happiness? We got drunk in the end!"
"I'm going to throw up."
Remember how we said that the pregame party style could go either way?
South was the way it went for the Jets today.
We feel for them.
This is what you get when everyone tries to be the Penguins.
Really. We set impossible standards.


One last one seals the magnificent deal.
Pens win.
Obviously.
INVIDIDUAL AWARD
MOST WHOLESOME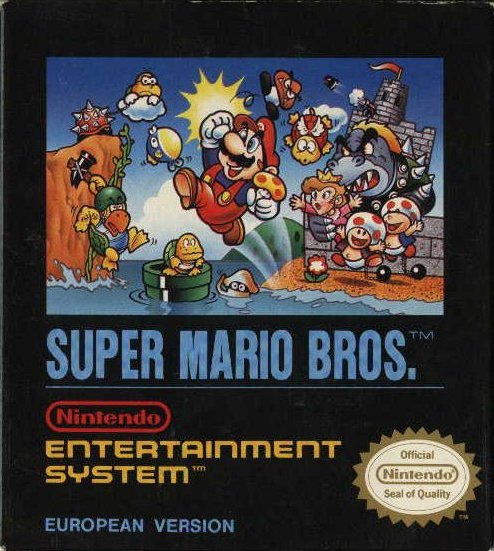 Finnish people on drugs.
ALT THREE STARS
1. Bryan Little, for trying.
2. Jello, for being the best.
3. Teeth. And Best Friends everywhere.
Go Pens.